Dedicated to the Small Business Community
---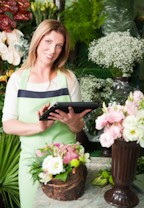 MJL Microsystems began operations in 1989 and incorporated in 1993. The company is based in Chandler, Arizona. MJL Microsystems provides our services on a local, national and international basis. For more than 32 years, MJL Microsystems has been providing custom programming and systems integration for the business community. Small and medium size businesses of all types have come to value our attention to customer service.
Through the years we have delivered special computer programs to clients in a wide variety of disciplines. Our programs have become the center-piece of many business operations, proving their reliability every day.MJL Microsystems specializes in developing business automation software specifically tailored to our client's needs. Business automation software from MJL Microsystems can help keep overhead down and customer satisfaction high! All of our programming is done right here in the United States. We take pride in our ability to provide our customers with a quality product that they can depend on for many years!
Long-term Relationships
---

We take pride in the fact that we have so many long-time customers. Some customers have been with us for well over twenty years! We've won awards and accolades from many of our clients and enjoy a mutually beneficial relationship with all.
Whether you're across town or across the nation, we use all of the modern methods of communication to keep in touch and keep you informed. We work together with our clients to insure that the project gets just the way they want.
Experience
---
There's just no substitute for experience! Over the years, MJL Microsystems has helped many companies in many different industries with solid, reliable solutions that have allowed those companies to grow and prosper.
We have created software that captures information that their employees and customers capture, store that information into a database and then retrieve it, in many different forms, when needed. We have also created software that captures and supplies information to industrial equipment and integrates that information into other systems.MJL Microsystems has created programs that transfer information electronically to other companies, such as electronic submission of health care claims to insurance companies.
Here is a partial list of the industries we've supplied software for:
Metal Foundry
School Photography Service
Medical Billing
Medical Scheduling
Drug Testing
Drug / Alcohol Rehab and Counseling
Wholesale Sales / Distribution
Pediatric Rehab / Therapy Service
Product Testing
Bioscience Tissue Procurement and Distribution
Roofing Service
Landscaping
Masonry
Commercial Construction
Car Wash
Directory Listing Service
Travel Service
Medical Information Storage and Access
Apartment Locater Service
Automotive Repair
Porcelain Refinishing
Commercial Heating and Air Conditioning
Plastic Surgeon
Automotive Accessories
Pain Management
Nursing Service
Beauty Salon
Futures Trading
Game Statistics
Aviation
Trust
---

At MJL Microsystems we've always taken security very seriously. Our clients entrust us with their most sensitive information. We've worked very hard to earn that trust. We have never had a breach nor have any of our clients. It's a track record that we're very proud of and continue, very diligently, to maintain.
Many companies that rely on "off shore" software solutions don't understand the vulnerable position they put their companies in. The lure of less expensive software development is not properly weighed against the risk. Businesses tend to rely very heavily on the software that runs their business and trusting an "off shore" solution may be like playing "Russian Roulette"!
If you can't afford to be left floating in an ocean of uncertainty by "off shore" custom software solutions for your business, contact MJL Microsystems. We haven't, we won't and we never will.
Personalized Service
---
Bureaucracy can kill a project and be a tremendous source of frustration for all involved. We're small enough to provide more personal care and attention to our clients. We work directly with you and your employees to make sure your needs are met and you're completely happy with your investment.
Discuss Your Needs in Detail
Provide a Detailed Estimate
Always Available for Questions
Project Milestones
Progress Updates
Cloud Services Available
Future Changes After Completion
Support After Completion